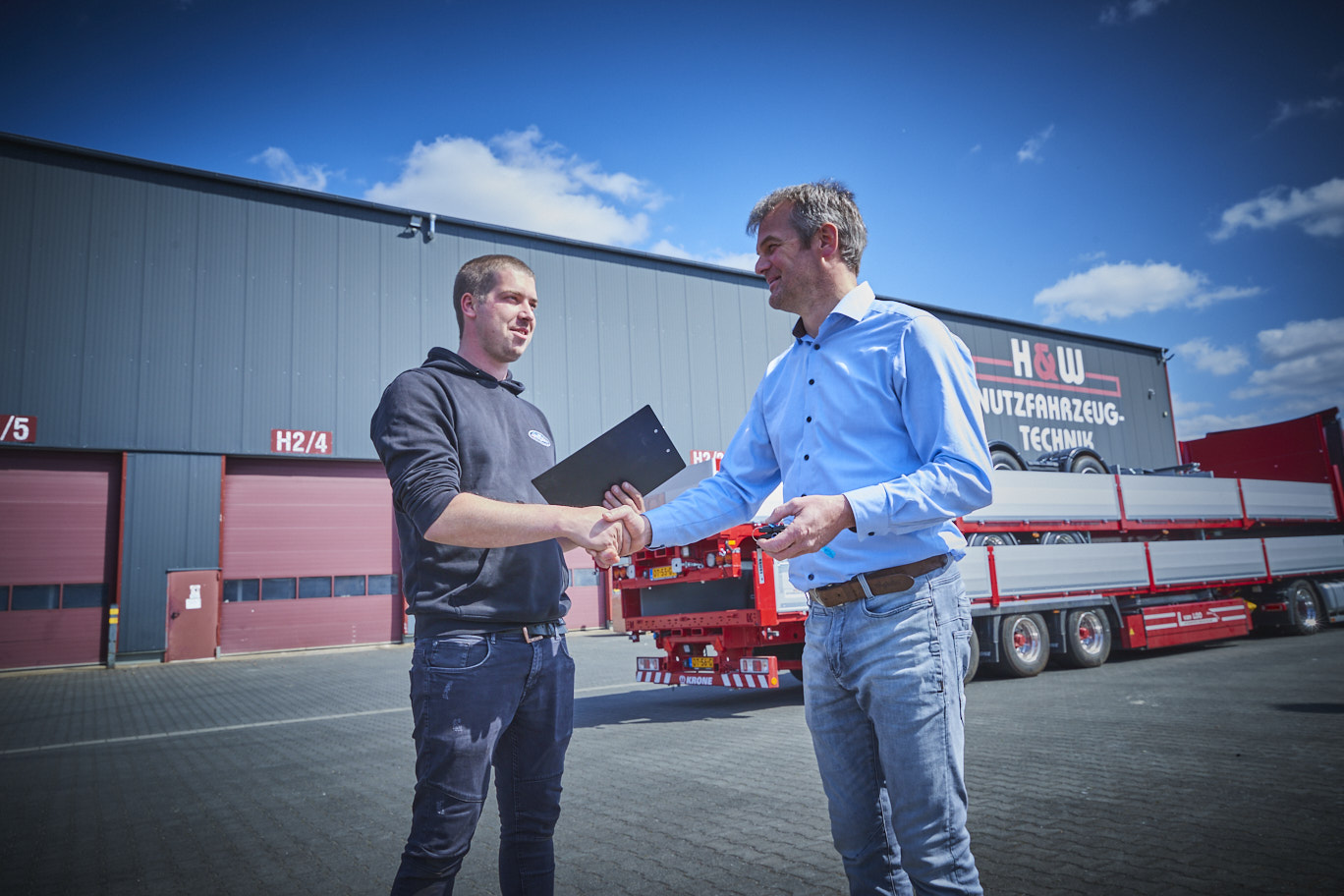 Rent & Rent-to-own
You have come to the right place with our subsidiary HWN.
Financing, rental and purchase of used vehicles: hwn helps you.
Short-term rental of moving floor vehicles to cover order peaks, long-term rental or rental-purchase. Here you will find the solution.
Our subsidiary HWN Nutzfahrzeug GmbH specialises in the trade & rental of used commercial vehicles. In addition to trading in all types of towed units, the focus is on buying and selling used articulated trucks with jumbo fixed bodies and BDF volume bodies. But HWN will also be happy to assist you with financing that is precisely tailored to your needs and with the question of whether one of the possible rental models might be the better alternative.
Flexibility through rental solutions
Interesting financing models

Purchase and sale of used vehicles
Call us or drop us a line!
We don't just offer products, we offer solutions! That's why close contact with you is important to us. Tell us about your transportion requirements and we will help you with all our know-how.