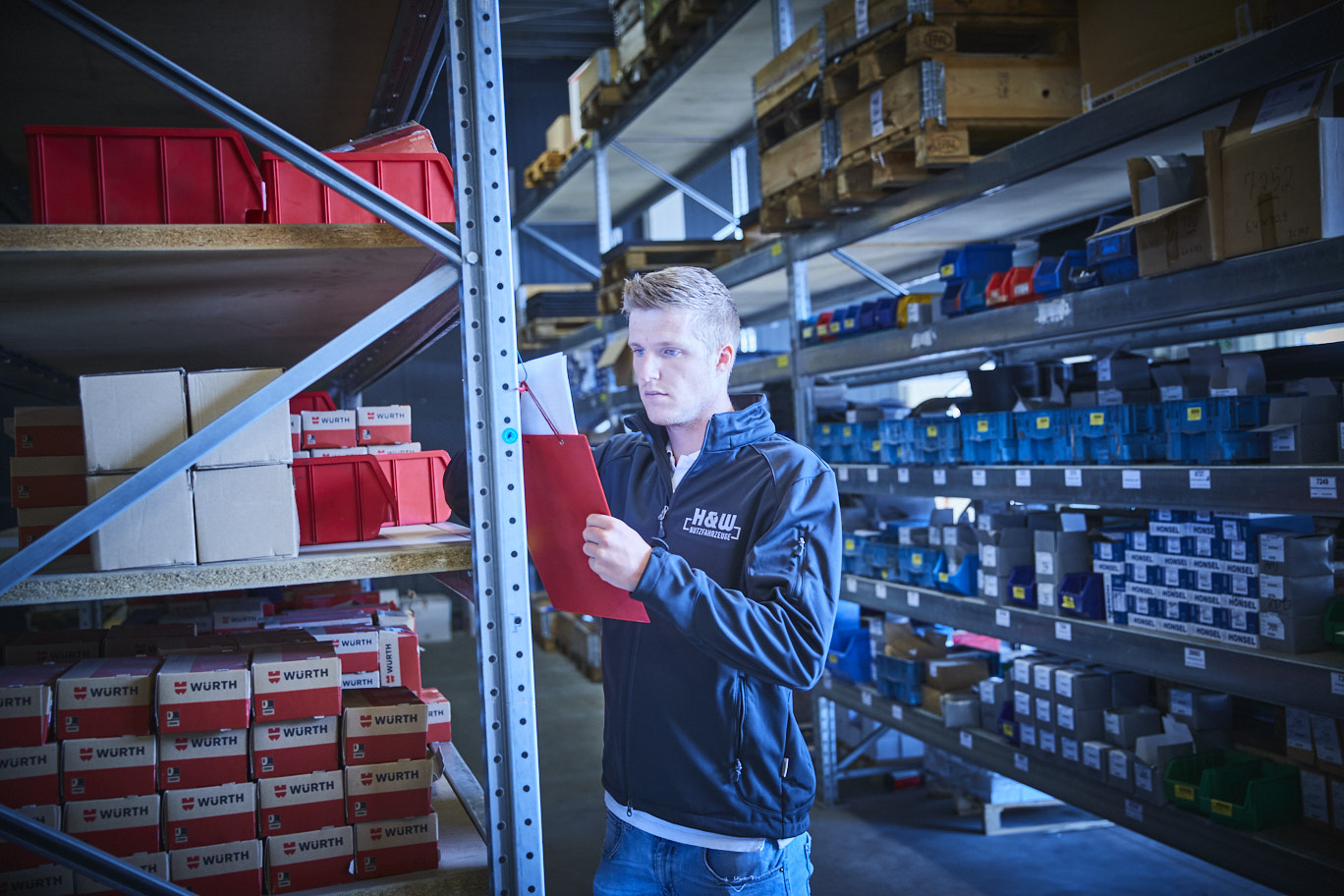 Overhaul & accident repair
We give your vehicle a second life with a complete overhaul.
With its workshop, blasting plant, paint shop and frame straightening bench, H&W gets your vehicle back into top shape.
After an accident, a simple repair of your truck is often not enough: from straightening work on the frame and chassis to complex welding and metal construction work, expert knowledge is required here.
This is precisely where our core competence lies as a vehicle manufacturer with a high level of vertical integration. H&W Nutzfahrzeuge knows from the ground up what makes your vehicle safe, functional and efficient. We give your vehicle a second life in the course of a complete overhaul.
Everything is possible with an overhaul by H&W Nutzfahrzeuge. This takes place in our factory in Vreden and goes far beyond a repair. If necessary, the frame and chassis are straightened, welded, supplemented in metal construction if necessary and then treated and painted again. The body and also the tarpaulins are replaced or renewed if necessary.
As a rule, the vehicle is as good as new afterwards. But not only that. You can use this opportunity to have your vehicle adapted exactly to your requirements. Do you want to have the load securing system completely renewed? Or do you want to change the wheelbase to meet new requirements? No problem.
Complete overhaul, including frame work,
and coating.
Frame, chassis and bodywork overhaul.
Welding, metalwork and painting.
Tarpaulin renewal and replacement.
H&W Nutzfahrzeuge offers you the core competence as a vehicle builder.
Call us or drop us a line!
We don't just offer products, we offer solutions! That's why close contact with you is important to us. Tell us about your transportion requirements and we will help you with all our know-how.